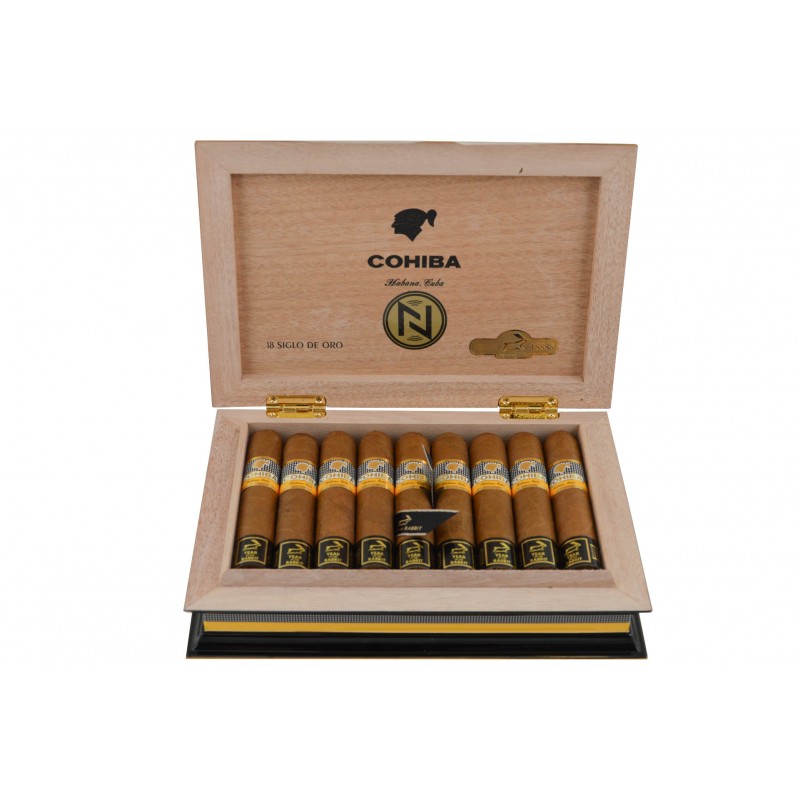  
COHIBA Siglo de Oro Year of the Rabbit
The Cohiba Siglo de Oro is the latest and most innovative addition to the Cohiba cigar family, as it represents a celebratory launch in honor of the Year of the Rabbit (2023/2024), as well as the 30th anniversary of Cohiba's Siglo Line. This Cohiba Siglo de Oro cigar is a one-of-a-kind product.
The Cohiba Siglo de Oro is presented in a special box containing 18 cigars "Totally handmade in Long Filler", after a rigorous selection of cover, filler and binder leaves from the most prestigious area, Vuelta Abajo, in the Pinar del Rio region, Cuba. The size of the Cohiba Siglo de Oro is 4 1/2 (115 mm) x 54 parejo known as exitosos within the Cuban denomination system. It seems that this is the first time that Habanos S.A. has used this size for a commercial release.
The Cohiba Siglo de Oro was released at the beginning of 2023 to celebrate the Year of the Rabbit according to the Chinese zodiac. It is the first Habano released with an NFC chip in the box to help with authentication. The box is a numbered luxury boîte nature containing 18 cigars (8,888 produced).
Factory name: Exitosos
Measures: 54 ring gauge x 115 mm length
Specific References
ean13

7612907092434