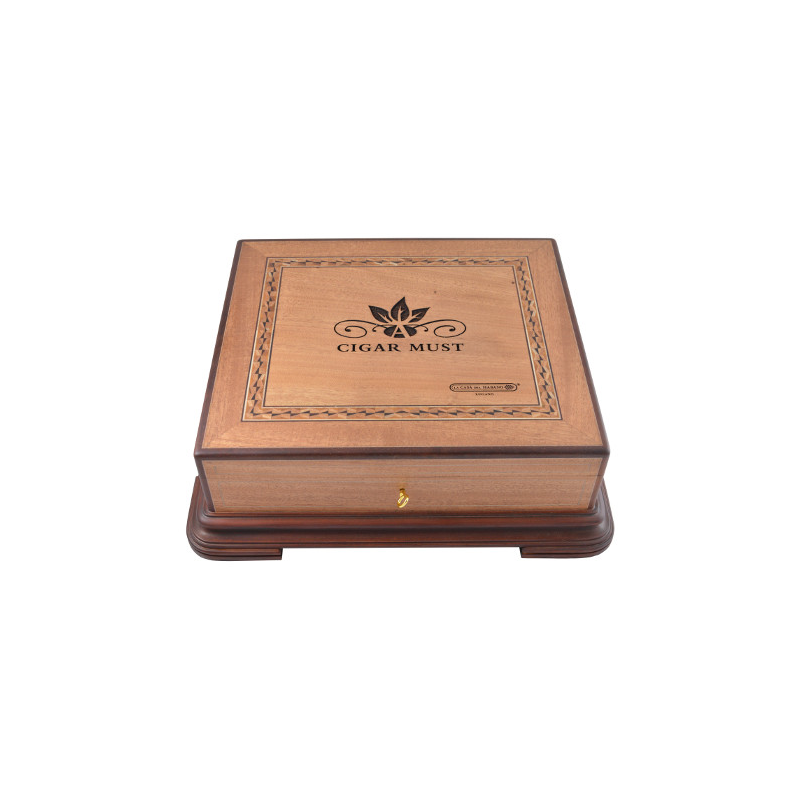  
Cigar Must LCDH Lugano Humidor
The first Cigar Must Humidor.
Commissioned by Cigar Must to Humidores Habana in Cuba, it's a work of high quality and complexity of which only 50 numbered pieces have been crafted.
Humidors Habana is well know for making unique and wonderful pieces auctioned every year at the February Habanos Festival in Cuba.
The type of woods used are okoume, birch tree and mahogany for the external part and 50 years aged cedar for the interior and the trays.
The entire work is handcrafted and holds a selection of 40 cigars of 4 different vitolas, blends and strengths from La Casa del Habano selection.
10 Bolivar Libertador LCDH, Sublimes 164 mm x 54
10 H.Upmann Royal Robusto, Edmundo 135 mm x 52
10 Ramon Allones Superiores, Corona Gorda 143 mm x 46
10 Hoyo de Monterrey Epicure de Luxe, Magicos 115 mm x 52